My Must Have Products (August Edition)
You guys! I'm so excited to share these products that I'm absolutely obsessed with. I can't wait to tell you more about them!
First up, The Talon - a top-selling shear by Hattori Hanzo. Both popular and versatile, these shears feature a comfortable finger rest, amazing tension control, and not to mention - they come with a lifetime warranty. I love this brand so much that I even included them in my must have round up from 3 years ago (check it out around the 3:00 minute mark).
One last thing to note about Hanzo: I love that they work with your budget too. Right now they have all sorts of promotions such as payment plans, a multi-shear discount, 10% off if you pay in full and even extra savings if you trade in your shears.
Up next, Brazilian Bond Builder (aka B3)! If you've been hanging around my insta at all then you already know I use this product like crazy! It's my not-so-secret additive to slay the perfect blonde look. Just throw it into your mix to keep the hair healthy and happy.
Check out their full line here and make sure to watch my interview with B3 here.
Okay I'm so excited about this next tool: combs by Cruxe. Cruxe is a new line of tools created by my friend, Drew. His combs are super durable, heat resistant and easy to clean and you have to check out how beautiful Cruxe's instagram feed is.
Cruxe also offers a super beautiful essentials kit and I can't wait to see what else is coming up for them on the horizon!
The Mermaid Box from Society Extensions - This is my favorite way to add a fun pop of unicorn color - without any damage but all the fun and whimsy (you know how much I love my fun and whimsy).
The Mermaid Box includes everything you need to start creating beautiful braids and updos immediately, including colorful, lace-backed hair extensions made with real hair, 60 bobby pins, clear elastics and a tail comb.
Society Extensions actually has 4 different Braid Box kits available: Stardust (metallics), Barely Blushing (beautiful pinks), Mermaid + Unicorn! Check out some styles I've created with them below, and check out this tutorial I made using the Braid Box here (also featuring Cruxe combs from above 🙌🏾 )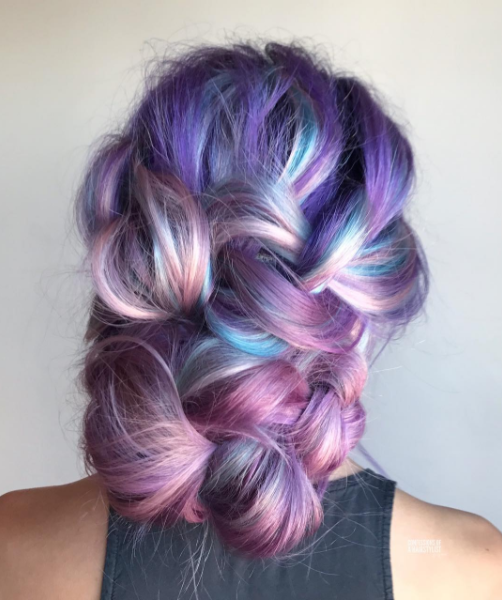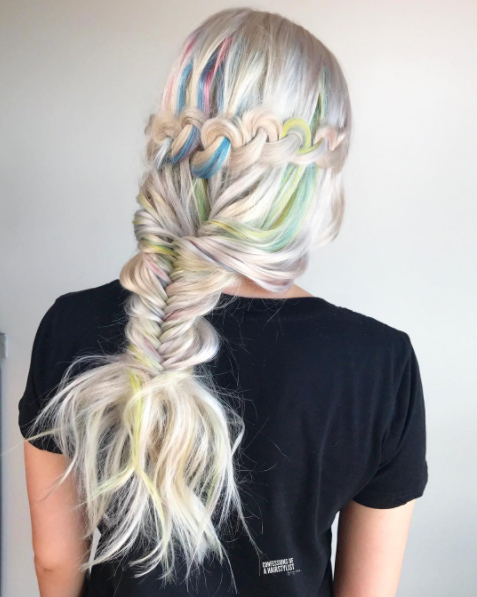 Last but not least is Kenra's Shaping Hairspray. This spray is the FIRST alcohol-free spray on the market so it really keeps moisture in the hair to help maintain it's health and integrity. It also offers a tight hold and maximum shine that finishes off any look.
Have you tried any of these tools or products? Is there anything you're obsessing about right now? Let me know in the comments!